Museum Guide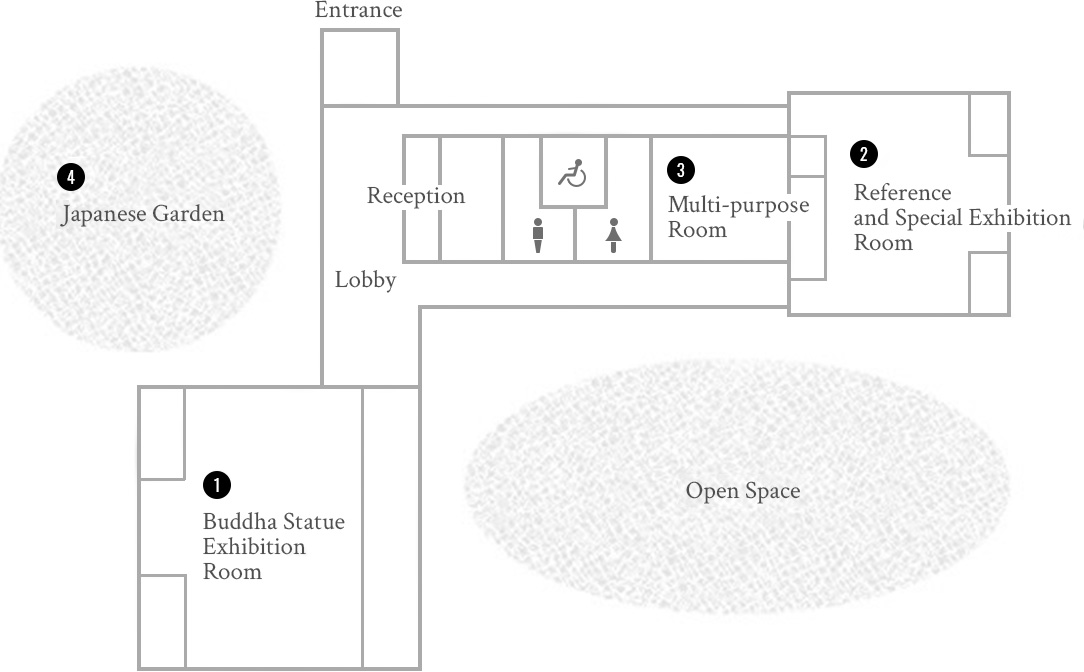 Buddha Statue
Exhibition Room
(Ticket required)
The Buddha Statue Exhibition Room is a serene space for people to observe and appreciate a total of 24 works, including the Amida Raigō Triad. On the wall of the anterior chamber of the exhibition room, there is a chronological table that shows how long it has been since the creation of the Buddha statues right up to the present day. Each wooden strip indicates a duration of 25 years.
Reference Room
(Free of Charge)
Visitors can take a look at relevant information and materials about the statues and some other interesting things in the Reference Room free of charge. A guide to Buddha statue appreciation is on permanent display, outlining the different types of statues, their roles and characteristics.
The museum has a multi-purpose room equipped with image-viewing equipment.In addition to showing images, the room is also designated to be used for group talks or workshops.
The museum garden reflects the relationship between nature and the people of Kuwahara Ward in Kannami town, a town that has retained people's Buddhist faith from ancient times to the present day. Have a seat and admire the view in the outdoor lounge, or stroll along the garden path that weaves its way between lush greenery and a spring-fed stream which descends from the foot of the mountains behind the museum.